Before leaving Grand County, Dave and I were on a mission to capture some picture of elk- it would have been an exceptional treat to catch video of them bugling.
We decided to take one last drive up Trail Ridge Road for the season, and we weren't disappointed.  I'm going to let the pictures (and video!!) speak for this post…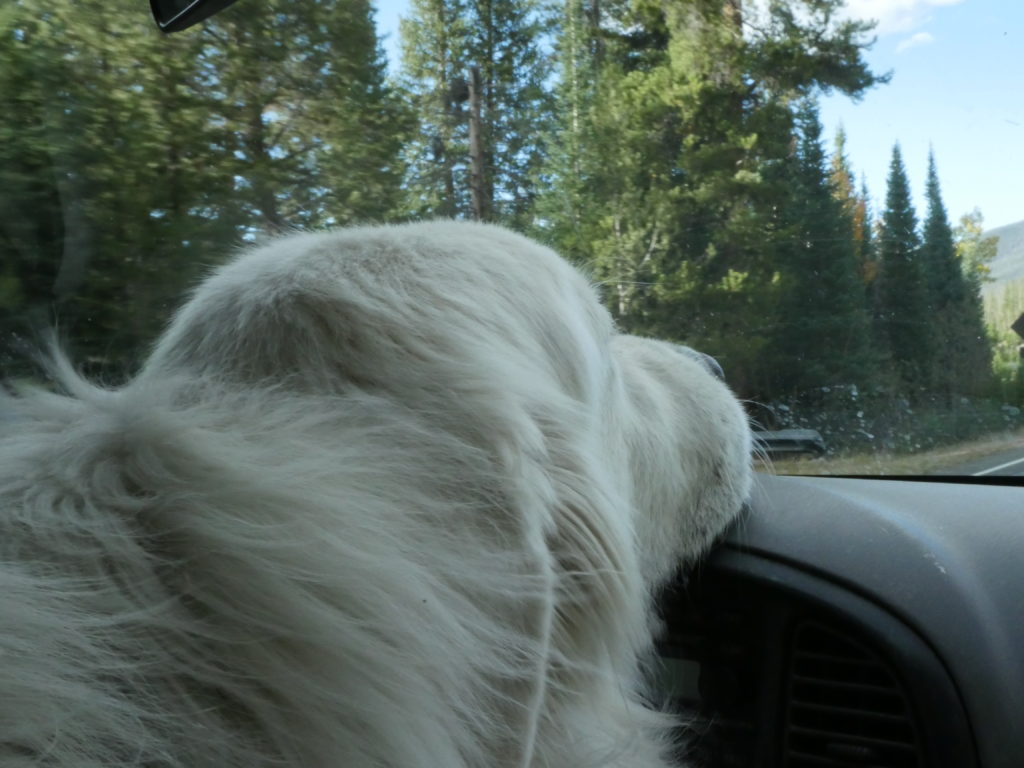 This was how Moose, Dave's Great Pyrenees, rides in the truck.  I couldn't get over how cute this was.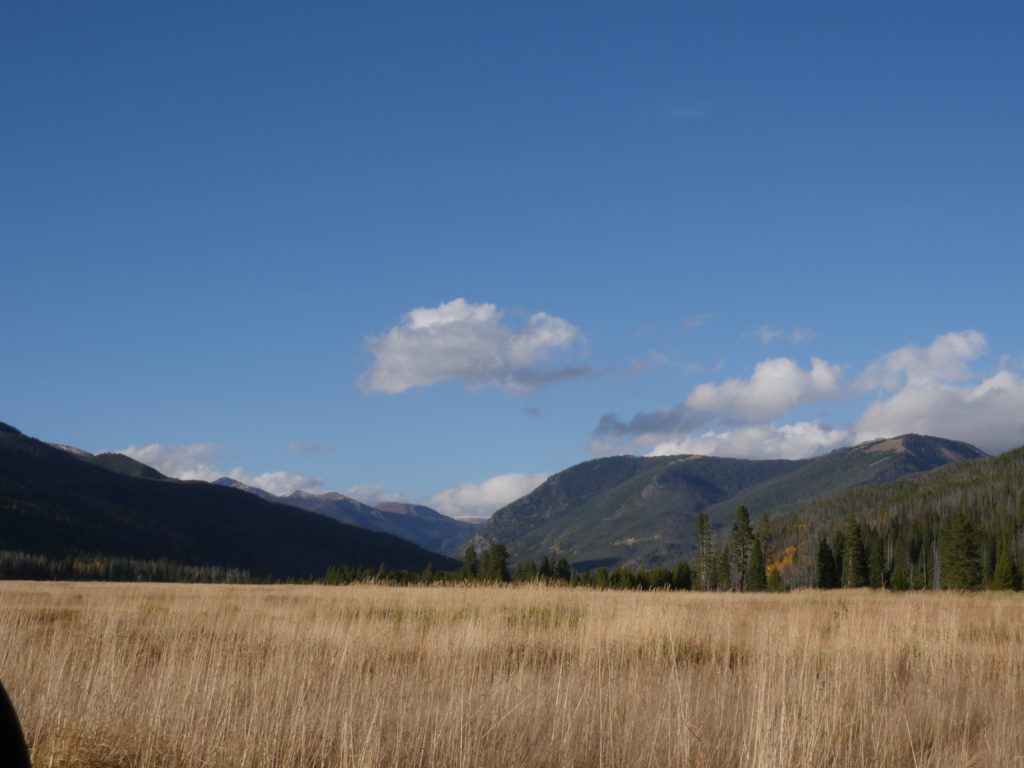 Not too far into the entrance of the park, we stopped for this shot.  I think this picture is particularly cool when you compare it to the snow at altitude… this is probably around 9,000 feet.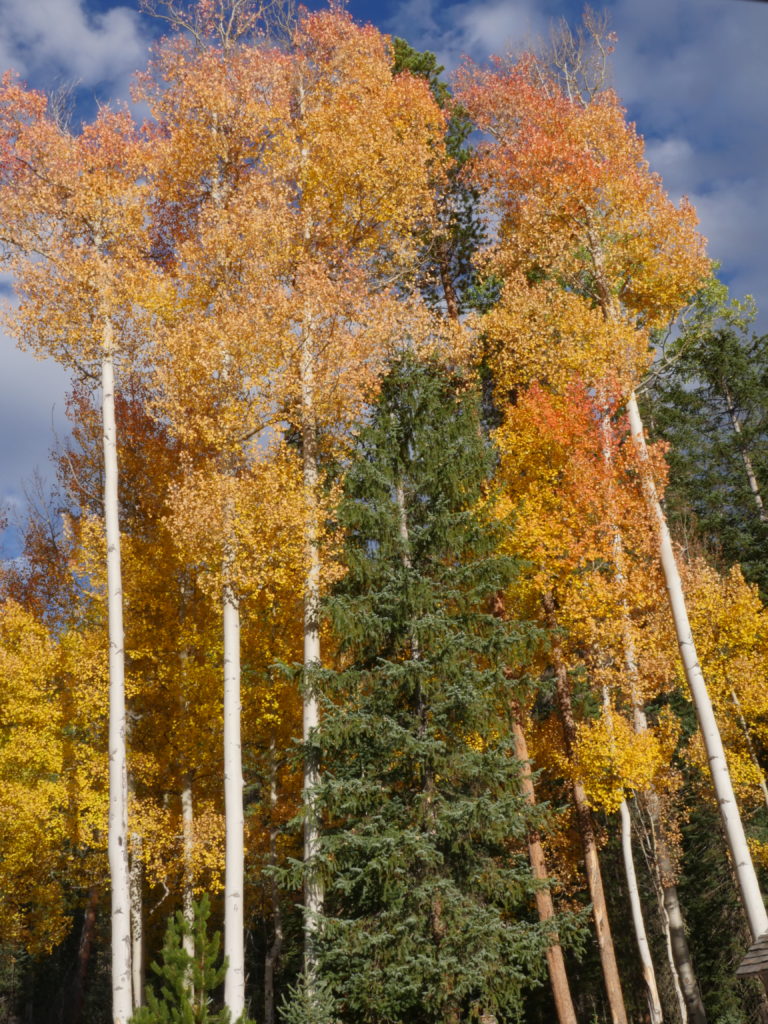 Aspen still changing, this was the tail end of leaf season.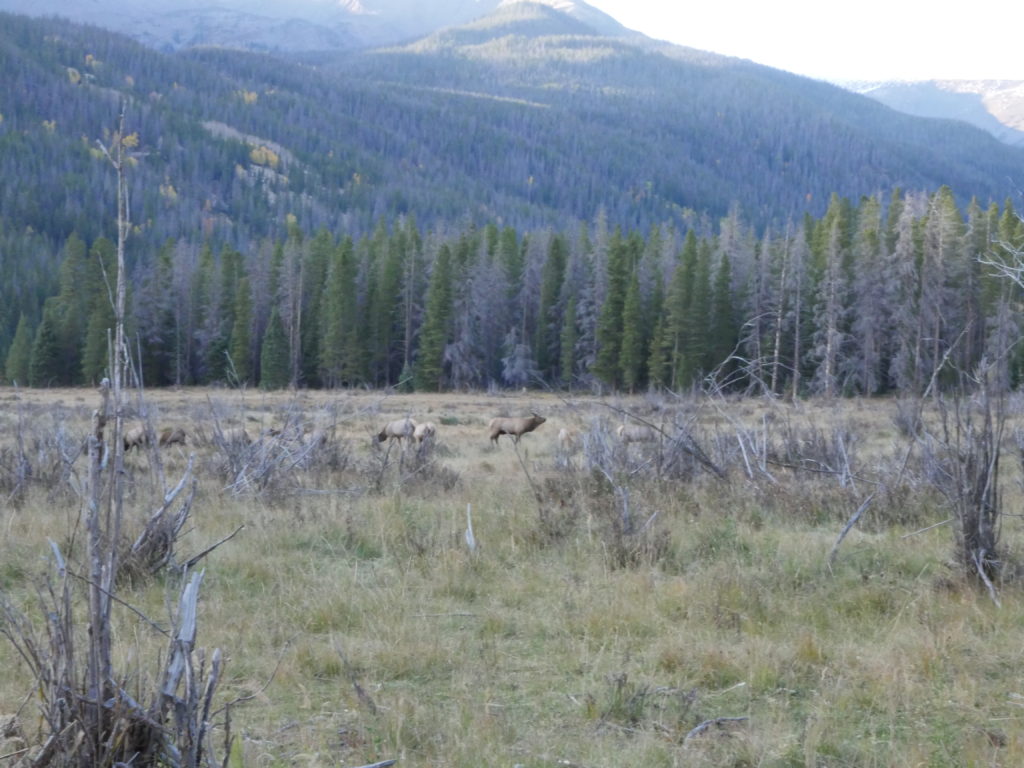 ELK! That's right, we saw a herd not too far into the park…Finally!
I was lucky enough to catch this one bugling.  Such a neat experience… He had already dropped one of his antlers.  If you want to fast forward to about :50, that's where the best part is.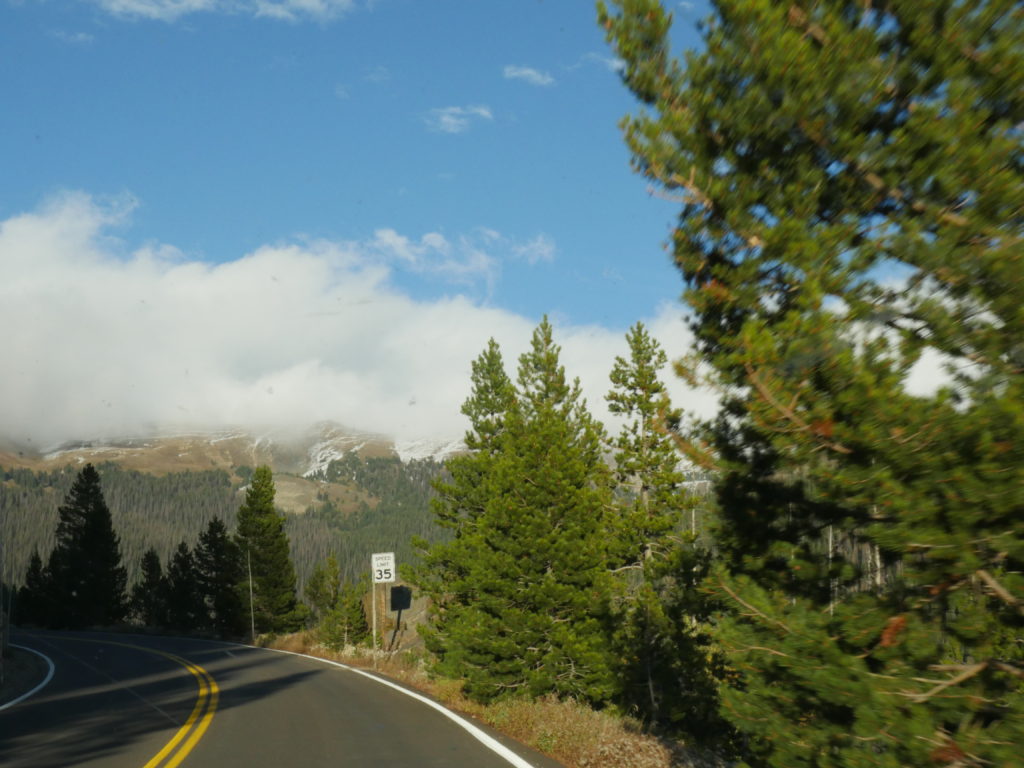 Starting the climb up the road, just  a haze in the mountains ahead…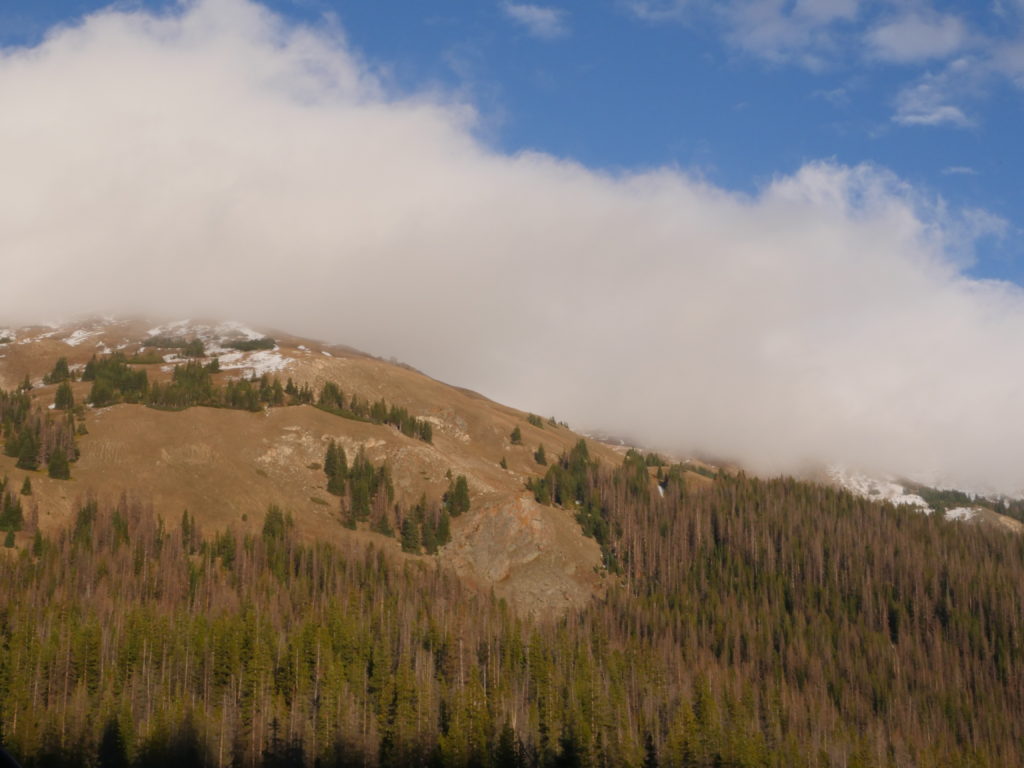 A little snow, and a little more haze….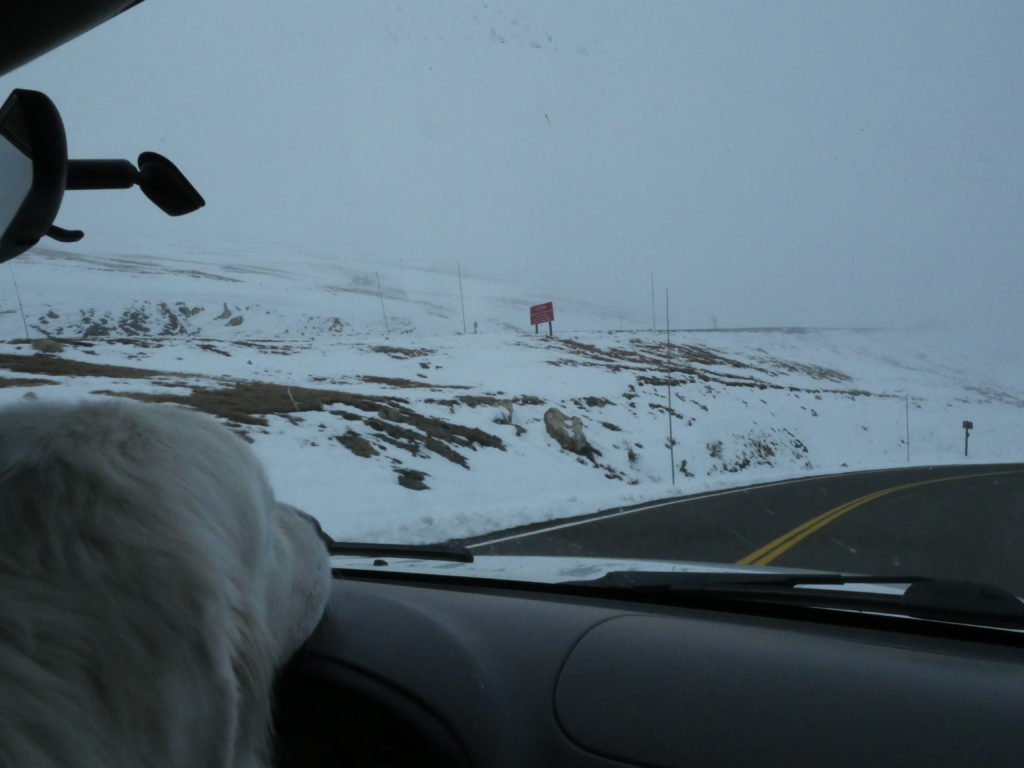 And then BAM! Hella snow!  It is so wild how quickly the weather and surroundings change as you drive up this road.  I wouldn't have wanted to drive it – I was thankful to have Dave doing the hard part.  Moose, calm as can be…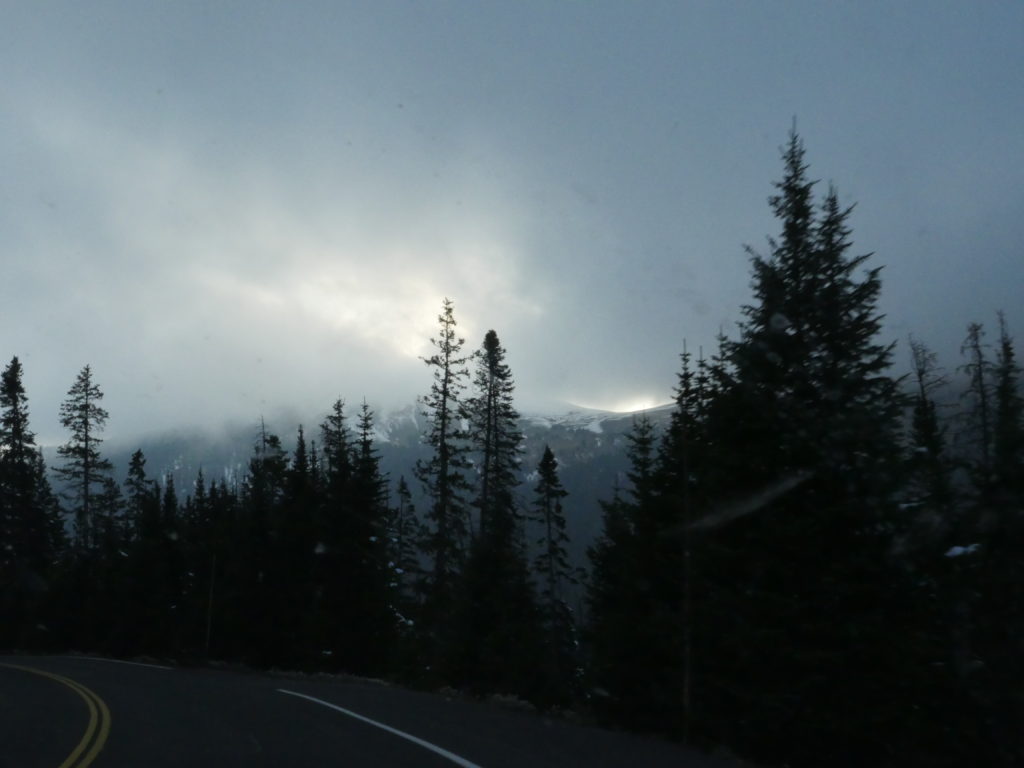 Coming down the road, the sun was beginning to set…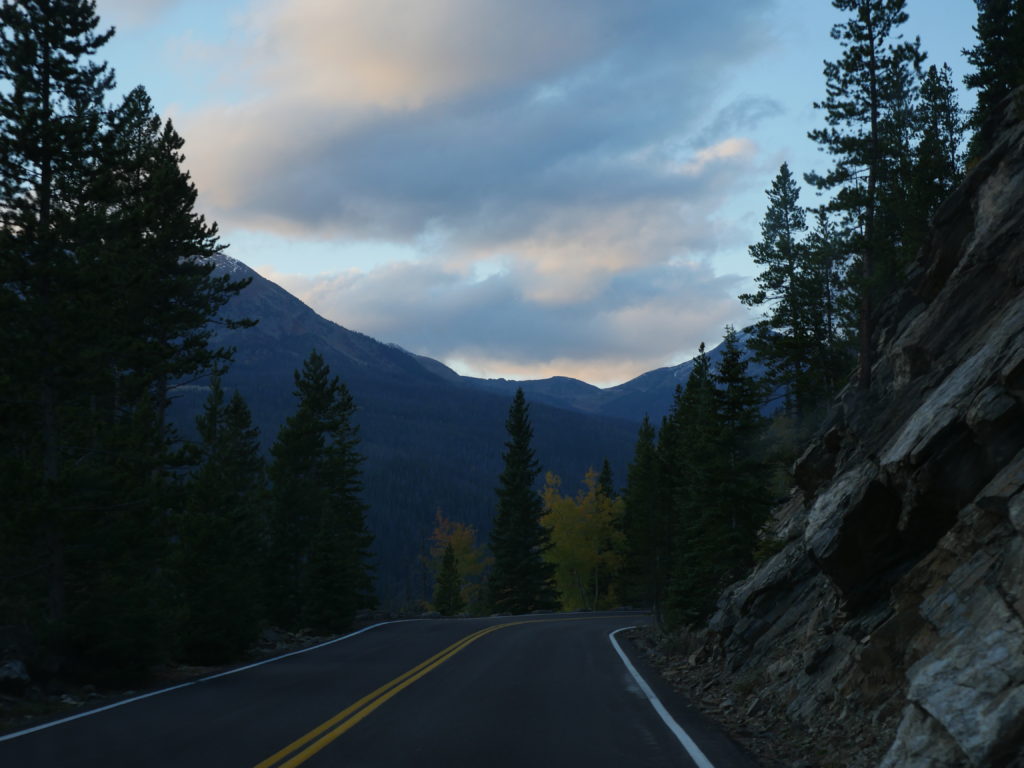 Sigh…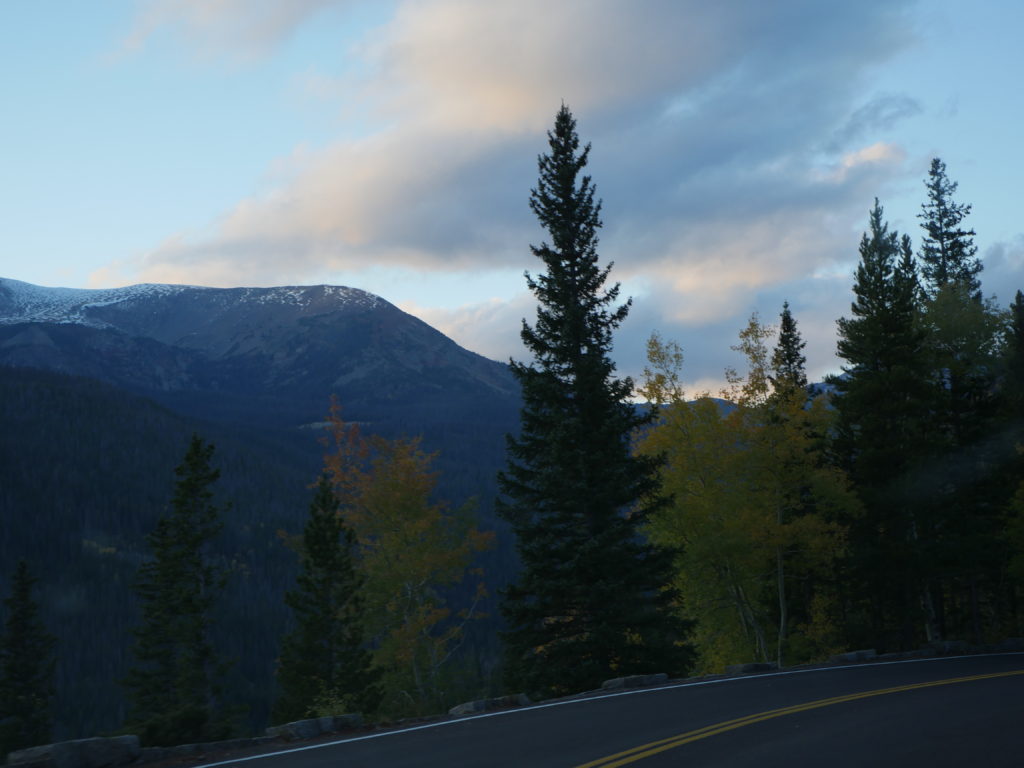 You see why I love Colorado so much?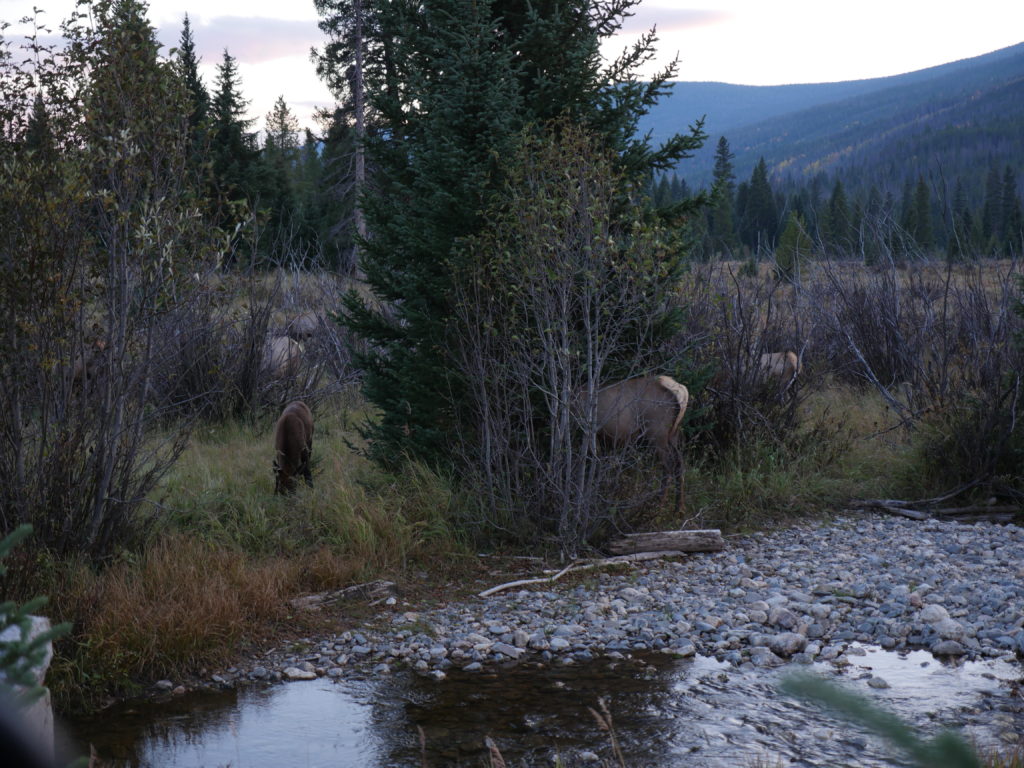 We caught the same herd heading out of the park, but were able to get closer this time…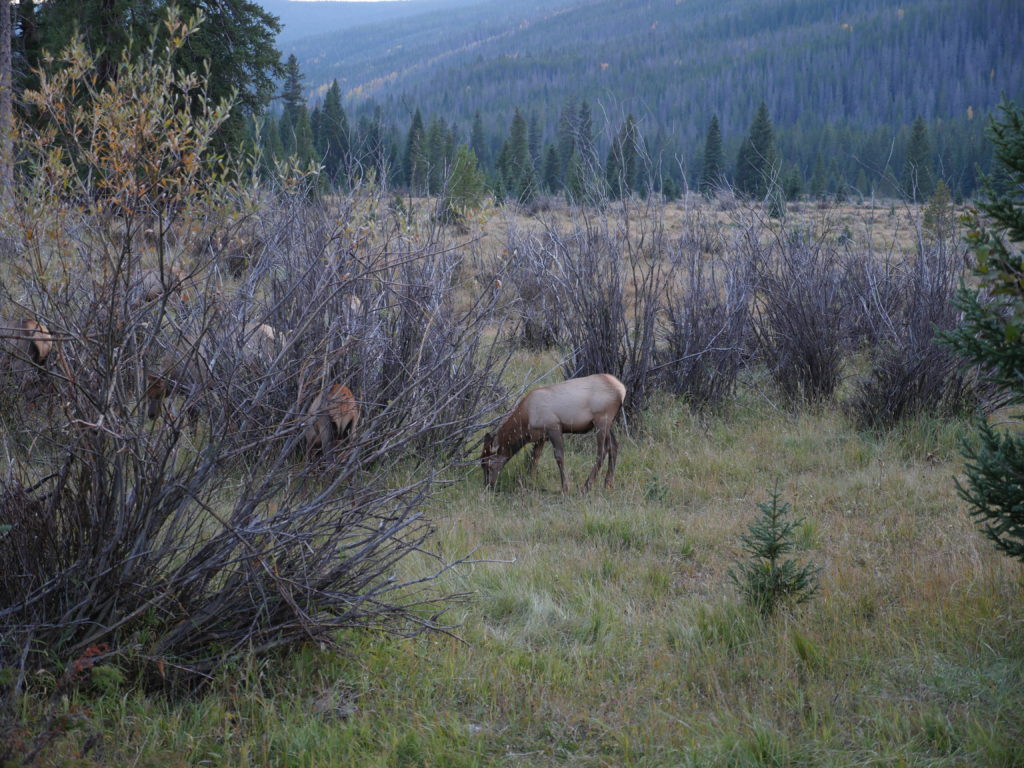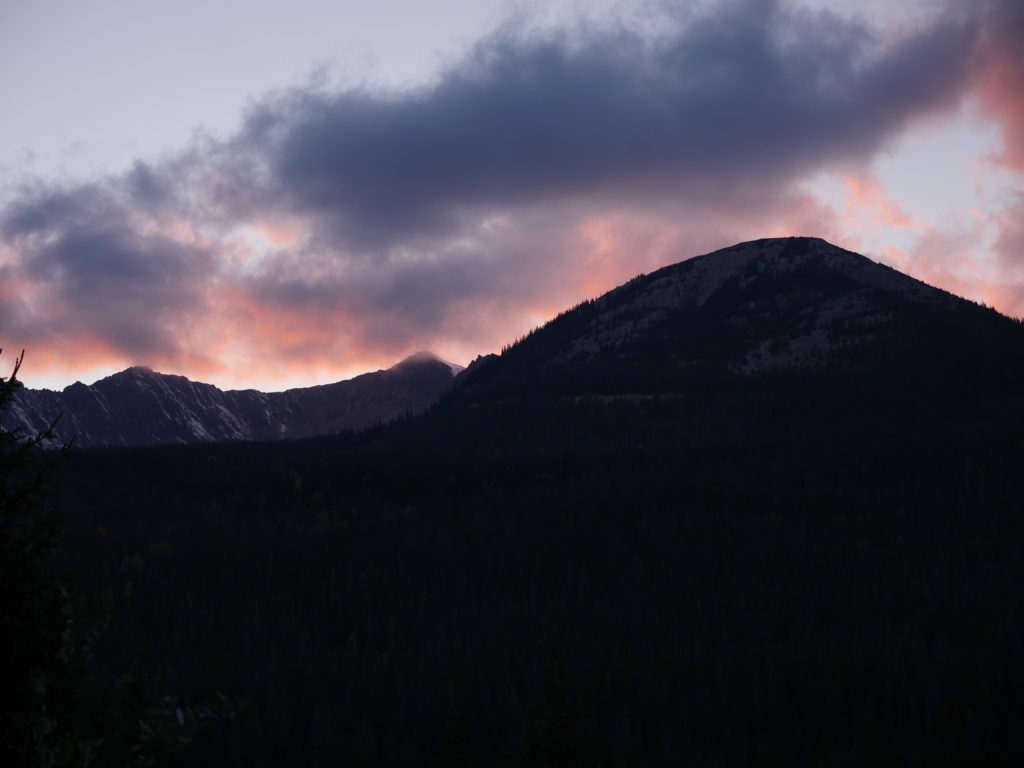 Incredible skies.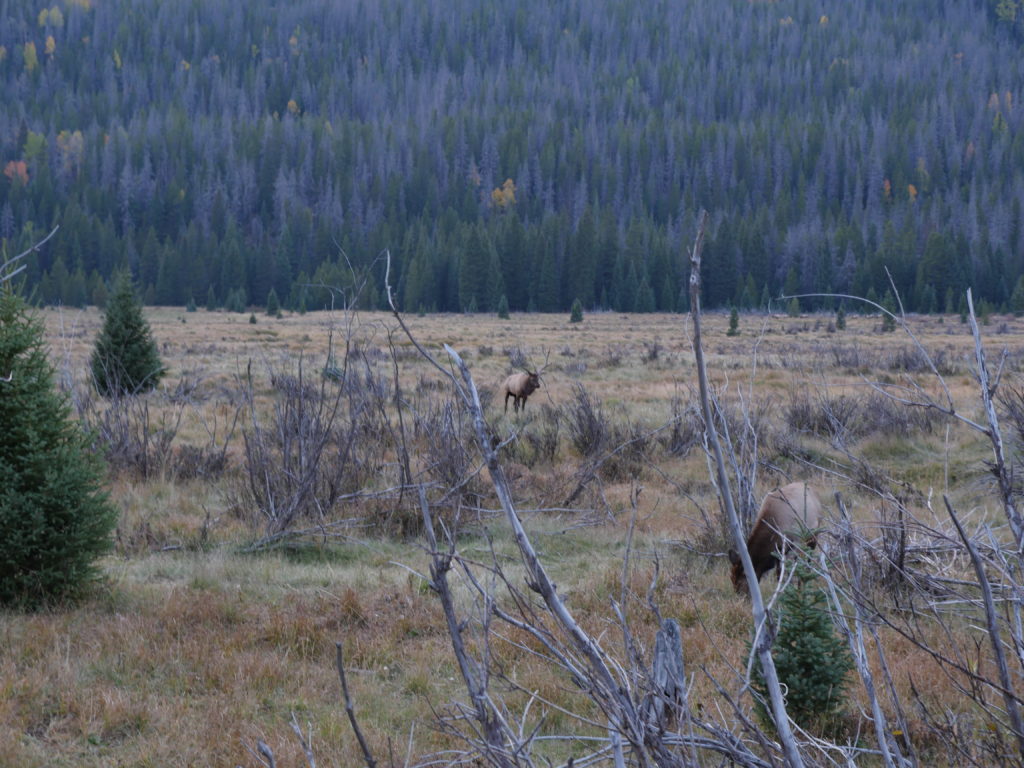 Big daddy again.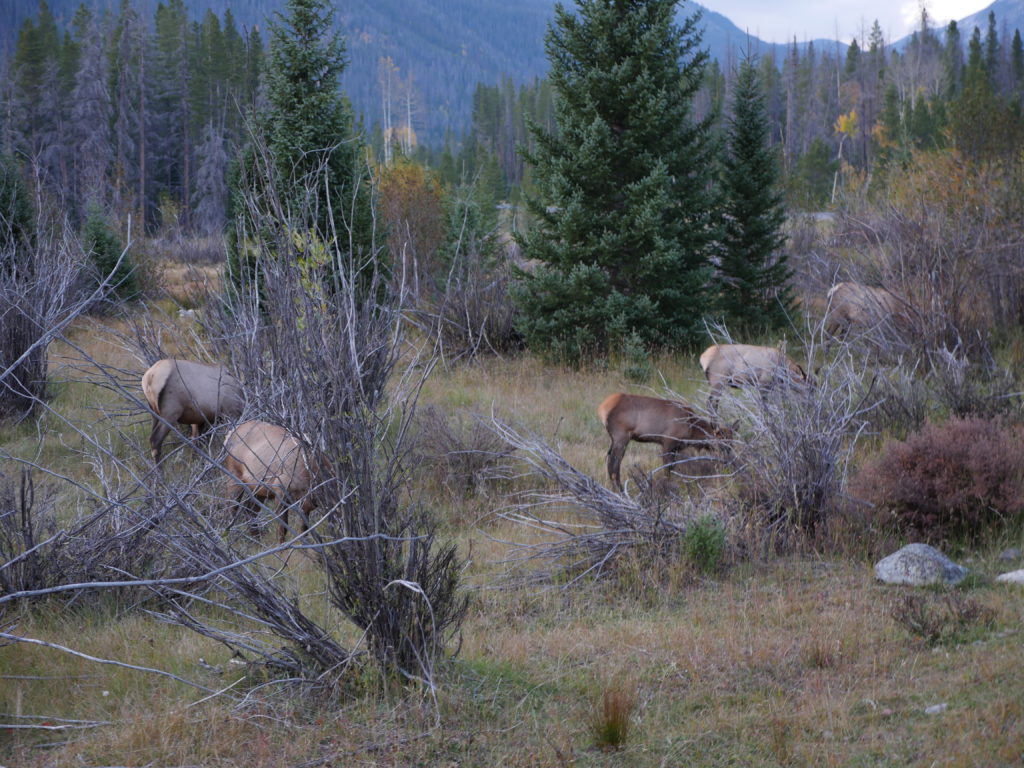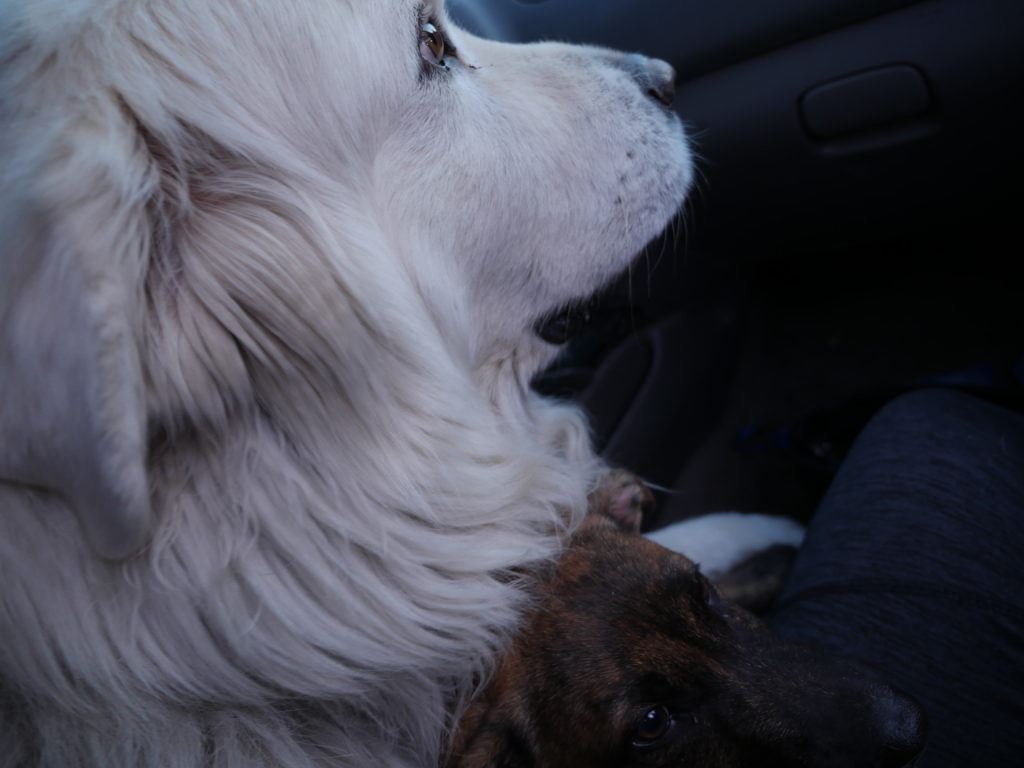 This was how Moose and Lola rode a good portion of the drive 🙂